The "Tell me about Robots" Week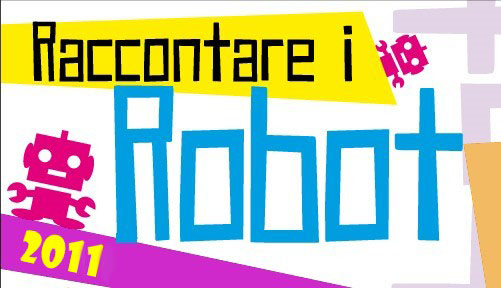 The "Tell me about Robots" Week
People design robots, manufacture and use them; people may either love or fear them.
What about telling stories about robots?
Indeed, it is millennia that we are dreaming about artificial creatures that could be our assistants and even companions. From ancient Greece's automata to the robots imagined by the Sci-Fi writers of the last century – just think to Isaac Asimov and Philip Dick - to the artificial entities put up by movie directors such as George Lucas and John Lasseter, we could say that the robot is one of human dreams most worked out.
Also the School of Robotics accepted the clues by many of our partners to organize a Week of tales about robots. Two editions of this Week have been held already: the 2009 and the 2010 edition. Their location was the beautiful area of the Old Port in Genoa, Italy, where many important cultural institutions are hosted: the Youth Library "E. De Amicis", the Luzzati Museum, the Antarctic National Museum: Kids, teacher and robots almost occupied the whole area.
This project's prior events are the following.
Since 2002, the School of Robotics is tutoring a network of many Italian schools - from nursery to colleges - where educational robotics is employed. We are mostly encouraging a vertical cooperation, between kids and teens. With time, the cooperation between nursery's kids and teens of high schools developed along artistic activities, among which the production of artistic manufactures inspired by robots and the writing of "robotic" tales, composition, poems.
All these artistic works have been displayed at the first edition of the Tell me tales about robots Week, Genoa, 2009.